Please be sure to visit our Company History page to see some of our accomplishments.
Julie Martin Hayn, Founder, CEO
Julie has a long history of company management, overseeing day to day operations and managing customer expectations.  She brings over 30 years of related experience to LegacySIP.
Carl Ford, Product Strategy and New Markets Advisor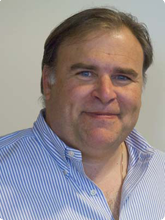 Carl is a highly respected VoIP services expert and visionary. Since the commercialization of the Internet, Carl has been highlighting the blend between devices, networks and applications [DNA]. Today Carl is an advocate for wireless parity and the end of seeing service providers in silos of technology. It is time to eliminate POTS which is the weakest link for rich media communication and to migrate to an entire Internet based network.
As as a partner at Crossfire Media, Carl is developing programs that bring to light an understanding of the issues required for delivering broadband wireless Internet services with existing technologies and facilitated by a variety of smart end user devices. As a board member of the VON Coalition, Carl runs weekly phone calls to communicate the latest regulatory issues affecting the entire industry.
Carl has been instrumental in the development of many companies and partnerships. He has acted as an advisor to companies such as Radvision, Sonus Networks and whose vision help create Vonage. Carl runs IMHO Consulting Company to provide strategic consulting, business development, marketing communications and channel development services.
Carl Ford has spent over twenty years in the "phone company" matching the customer's needs with the operations of the phone company. His appreciation for the concerns of managing a network while delivering new applications and services has brought him to the Internet from a unique perspective.
Carl's accomplishments include:
Architecting and product managing a carrier grade billing mediation device for soft switches
Championed a wholesale remote access product for Intranet and wholesale ISP offering
Developed the primary strategy for a Telco Intranet Services company and negotiated business alliances
Administered and maintained several systems aimed at tracking ILEC rates and Federal Filings used for comparative analysis
Reduced the work process on CPE ordering by 25%
Developed a batch system on Customer Service Requests that reduce work time by 75%
Provided data mining system for large system sales of private line services
At Crossfire Media, Carl is a columnist in 4G Wireless Evolution and M2M Evolution which are part of the partnership with TMC including SmartGrid, VIPeering, and SuperWiFI.
Claude Hayn, Business Development Advisor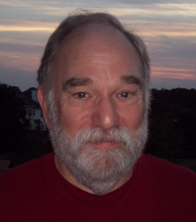 Claude has a wide variety of experiences in business development, technology, licensing, media development and advertising. He has been very successful in market penetration and sales ramp-up activities and is an expert in Internet technologies and a variety of Internet based communications initiatives.
Claude's focus for the past 20 years has been on software technology where he created and implemented various business designs and routes to market, funded 3 start ups and held the positions of CEO and President in two high growth companies.
Claude has a life history that comprises a diverse and innovative business background across multiple business lines- including music production (John Lennon and the Grateful Dead), film production and distribution (The Rolling Stones), Print and Media Production (Director of Advertising for Esquire Japan), and highly innovative software development.
He has been extensively involved in designing enterprise-wide Internet solutions for the past 17 years.
Marketing: Direct, Consumer & Business
Sales: Sales force management, OEM, ASP, Business & Consumer, Nationwide Dealer network, inside telemarketing and direct sales force
International sales and distribution
Staff and team development
Product Development: Follow on and additional vertical market products